Mythbusters: Recovery Edition – Part Two
---
Hilsboro, Oregon - 14 July 2021 - By Mark Lewis-Brown, President & Founder of Vertical Booking USA
As I mentioned in Part One of this article, there are many mixed messages floating around in the hospitality industry today about how/what hoteliers need to do/buy in order to be profitable in the "new normal" that we're all facing. (If you missed Part One, stop reading immediately – no, seriously… immediately! – and read it first.)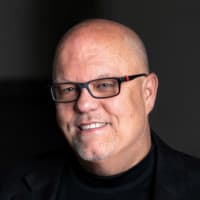 Lucky for you, I'm here to help bust three more common myths that hoteliers are being told/believing about the industry, as we move into the recovery phase of the pandemic:

Myth #1 - Guests do still want their rooms cleaned, maybe even more so than normal.
Given how much cleanliness and self-protection is being prioritized by the average traveler, it makes sense that travelers would also want their hotel rooms cleaned every day, to ensure that it's as safe and germ-free environment as possible.
In fact, the opposite is true; many guests are choosing not to have their rooms cleaned during their stay, so much so, that AHLA – an American hospitality industry trade group – have recommended that hotels do not offer daily cleaning, "saying they hope to prevent employees as well as guests from contracting or spreading the coronavirus. They also feel that by keeping housekeepers out of rooms during a stay, they can assure guests that there hasn't been a stranger in their room."

Of course, a deep cleaning is still VERY important between guests. It is important that the guest clearly understands your commitment to a new cleaning standard and how the cleaning processes have changed, due to COVID. This information can be shared during the reservation process or at check-in and most importantly, it should be re-emphasized when the guest arrives in the room; more than ever, guests walk into a room and take a hard look at how the room has been cleaned.

By ensuring that each room is deep cleaned before and after each guest and by eliminating daily cleaning, your property will be keeping your guests (and staff!) safer – while saving your property money!

And, if there are some guests who do want to have daily cleaning, you can add it into your booking engine as a paid, add-on service, which can be booked when they are making the reservation ­– turning cleaning from a complimentary service to a brand-new revenue source for your property.

Myth #2 - Guests don't want to buy packages anymore because they don't like the restrictions.

Guests' booking preferences have changed significantly post-COVID, partially because they are distrustful about whether the hotel that they are booking is actually going the extra mile that is now necessary to keep guests safe. Many guests are choosing to book through a travel agent as the assumption is that the travel agent has already verified the quality of the hotels that they are offering.
Buying a package gives guests the same feeling of trust, which is attractive to guests nowadays ­­– and a very important part of why packages aren't "going out of business" anytime soon! That being said, traditional packages, where the guest has no choices of hotel or activities or timing, are dead; instead, hotels should be offering dynamic packages to enable guests to create a personalized package that suits their specific needs and tastes; be it a hotel + breakfast + parking or hotel + spa services, each potential guest deserves the right to build their own perfect holiday experience.

To make this possible, your booking engine must include a dynamic packaging feature, which will make it simple for guests to build their perfect stay and for you to manage them.

And the best part of this strategy: by giving customers the exact experience that they want, they will be leaving happy customers, more likely to give your property a positive review, recommend it to friends/family and/or become a repeat customer.

Packages, FTW (for the win)! ?

Myth #3 - Group travel is dead.

While business/corporate group travel may not rebound for a few years, group travel is far from dead; recently, there has been increased interest in family travel, a resurgence of weddings/bachelor(ette) parties/engagement parties that had been postponed during the pandemic, and groups of friends deciding to celebrate the end of lockdown with some good ol' revenge travel.
In recent months, as COVID restrictions have lessened, American families have been especially active in booking travel; "in fact, a recent survey from American Express Travel, states 71% of respondents are planning to visit loved ones they hadn't been able to see during the pandemic, and 60% said that a 2021 family reunion was in their near future."

All of this shows that group travel has been resuscitated and is, happily, on the rise once again. That means your hotel must start to plan how you are going to effectively manage the booking and logistics of group reservations, within the limited parameters of the "new normal."

Since many of these groups are smaller and, often, managed by an individual (rather than a travel agent), it is important to make it easy for them to use all of the tools in your booking engine to ensure they get the vacation of their dreams. Also, using your CRS to enable self-management of the group will help you to reduce your cost, improve communication and boost the overall guest experience.

And that's it… Part Two of our three-part Mythbuster article series, where we debunk the most common recovery-related hospitality industry myths and give hoteliers out-of-the-box ideas on how to increase bookings and revenue, today and post-COVID.

If you missed Part One, check it out on here. And, of course, check back here to read Part Three, coming soon…

Sign up free to join
Get full access to the hospitality industry news